Ornaments have always had a significant value to me. Seeing them, renews past memories: stringing cranberries and popcorn for the tree with family, finding special places in the tree for favorite ornaments, listening to Christmas music while decorating, being together with family and friends, traditions.
I especially love is vintage ornaments. My favorites are the slightly worn, faded colors, interesting shapes, and quirky wooden figures. I like the idea that some were around before me - passed down through the family and brought out each year at a wonderful celebratory time.
This series took about a month. I enjoyed setting up each ornament in a different composition. Individually they are charming and together share a story.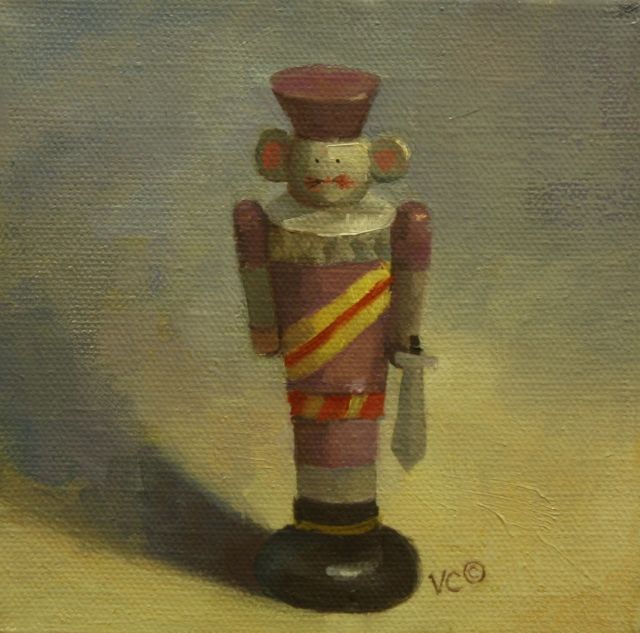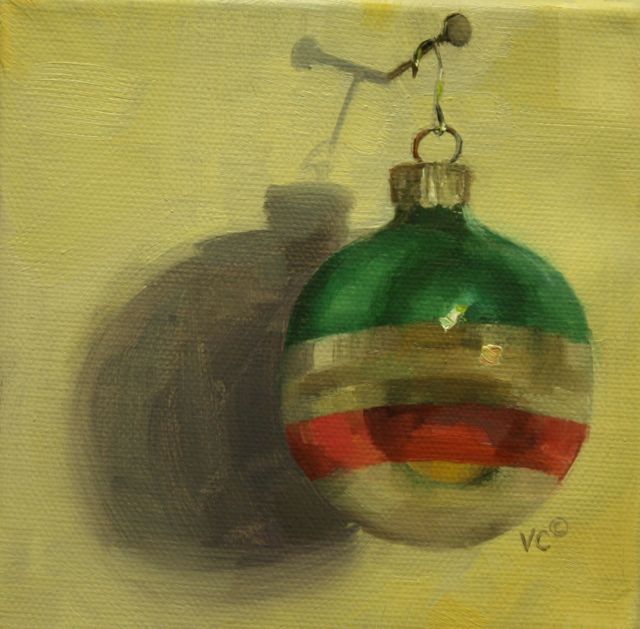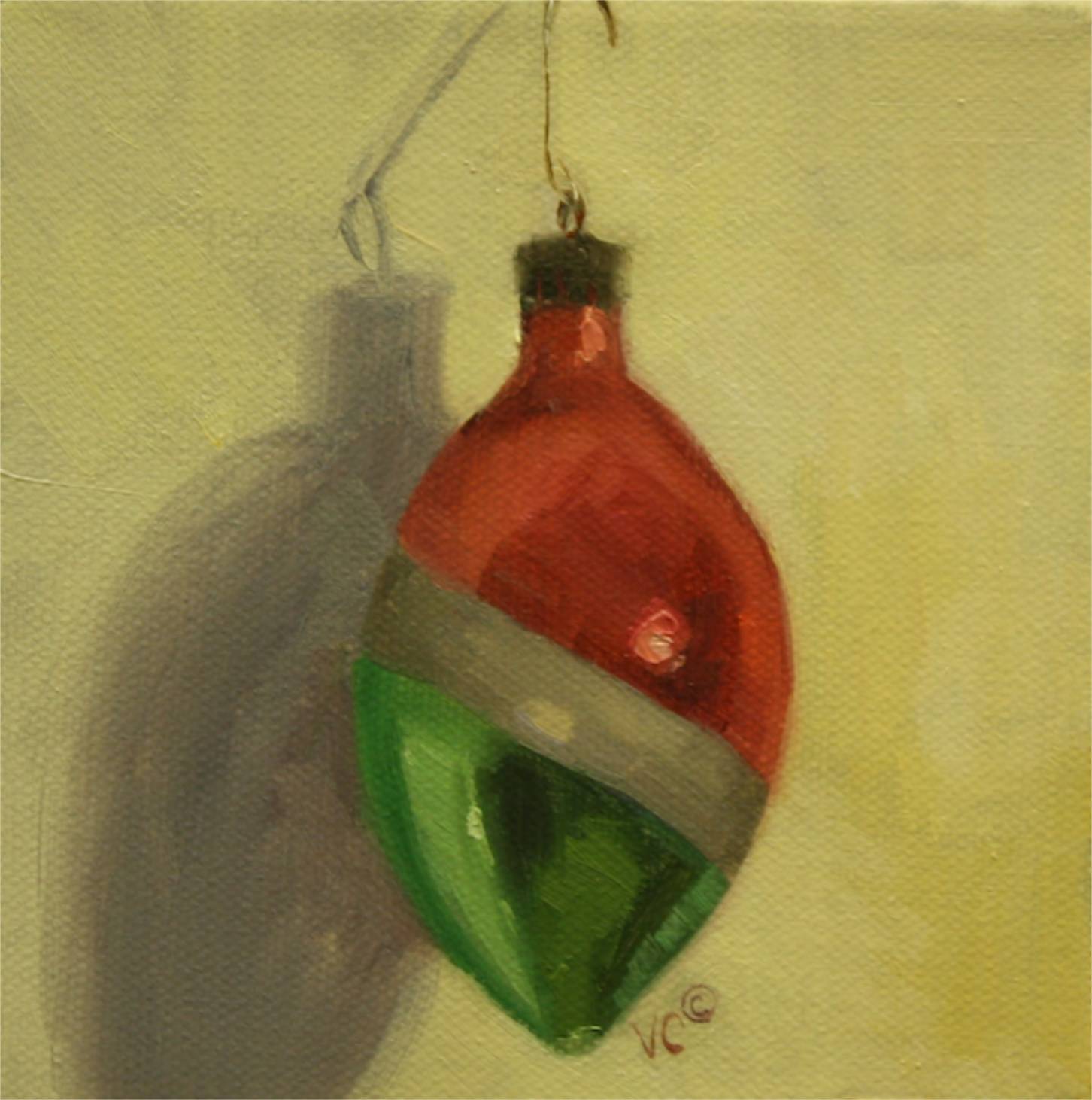 My series will be displayed at Rehfeld's Gallery in Sioux Falls, South Dakota, starting Nov. 29, 2013. These charming 5x5 oil on canvas are only $108.00 each. (plus tax) In addition, I have each work available on 4.25x5.5 greeting cards. Each card is $4.00 or 3 for $10.00. Boxes of 6 are also available for $20. Inside cards read: Peace on Earth (customized greeting available). Please allow 9 days for production and shipping. (shipping and tax will be added - discounts apply for large card orders)